The sea and sailing boats in images…
A sportive photographer
right in the heart of the action
for breathtaking images
A moving sailboat has no longer secrets for Yotof. This photographer has spent over 5 years in the water to photography sailing regattas. He built an image bank of over 600 modern and traditional yachts.




Biography

Yoann Urvoy, known as Yotof

, spent almost all his life on the

sea

. As a kid, he grew up on bord of the familly

sailing boat

, for later being a

skipper

. In 2009, he settles down in Ajaccio (Corsica), with his wife and son. This is the turning point: becoming an

aquatic photographer

. This « 

globe-floater

 », passionate about surf, enthusiastic about the vastness of the great bleue ocean, it's underwater that Yotof breathes the best. He starts his adventure by taking pictures of

waves

and

surf

, here in Corsica. During the

2010 Imperial Regattas

, fully equiped whith his waterproof underwater gear, Yotof jumps into the waters inbetween those unique sailing boats! A real physical performance, getting unprecedently close to those speedy floating monsters, taking shots that had never been seen! He'd just created his new dicipline. Ever since, underwater, at the surface, straddling between two worlds, with his authentic photography, Yotof offers new perspectives on veils. He becomes a

renowned sailing photographer

. In 2012, he shoots the Corsican shoreline and marine heritage for the INNAUTIC Project. Thanks to his seaman skills, knowledge on shipyard and marine environment,

he is the privileged partner for sailing professionals who wish to boost their communication

. With several years of experience, Yotof builds a substantial

marine and sailing image bank

.
Following

nautical events

all around France, he proposes

personalised shootings

for professionals and private individuals.

His passion for water makes him a modern and innovative artist, proposing outstanding large format artwork, bringing depth and movement in art galleries and to private collection.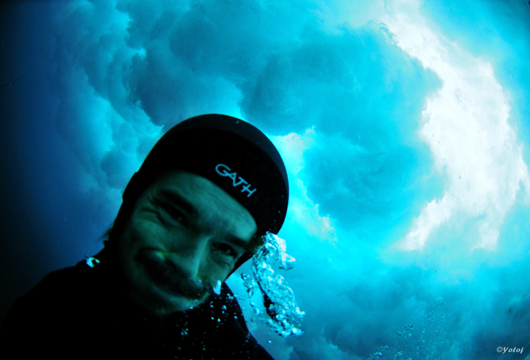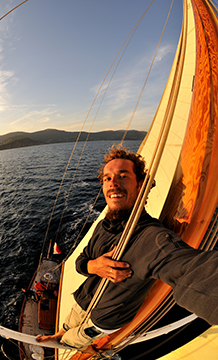 Pressbook
SNIM Niouses
2016

SNIM
2016


Adonnante.com

Trophée Bernard Lacaze
2016

Minimax
2016

•

•

•

•

•
---
BFM TV
2010/2011

Reportage TV

France 3
2012

Emission TV
"Inseme Prima"

Régates impériales
06/2014

Emission TV
"A bon port"

Interview radio
2010/2011




•
•
•
•
---
Trophée Panerai
05/06/2010

"Autour des voiles"
Antibes-Juan-les-Pins

Fuel Paper Magazine


Interview EXPOPHOTO
"Au contact de l'eau"

Régates impériales
29/05/2013

Corse Matin

UZ surf Magazine
06/2013

•

•

•

•

•

•